BLASTING ECHO live at The Hood on April 1st with Sun(D)rug and Black Water Gospel!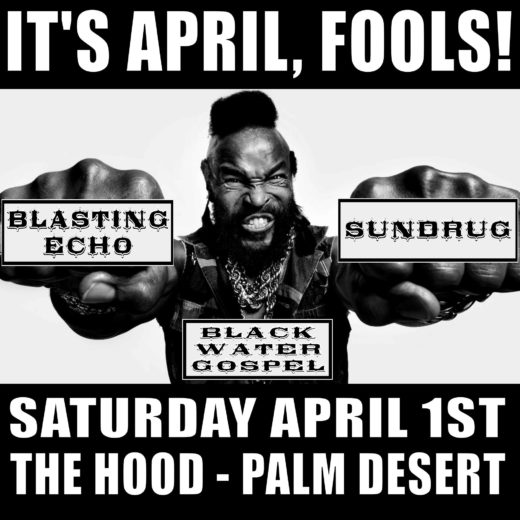 This is not a joke! BLASTING ECHO returns to the Hood in Palm Desert on April Fools Day.
Armando Flores will do double duty for this show, as he plays bass with his other band – Sun(D)rug.
Joining him in Sun(D)rug are Bobby Nichols on guitar and Robert Peterson on drums. Their sound is a one-of-a-kind fusion of just about every musical genre there is. They are not to be missed.
Rounding out the evening will be Black Water Gospel, a young band fronted by the excellent singer/songwriter Lance Riebsomer!