BLASTING ECHO announces 10th Anniversary Concert for Autism on October 13th and 14th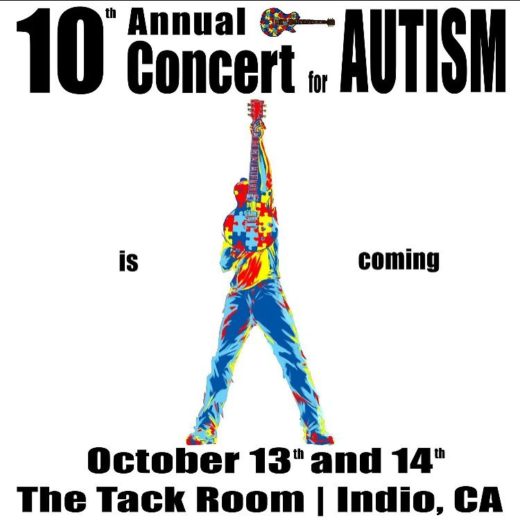 BLASTING ECHO's Josh Heinz has announced the 10th Anniversary of the Concert for Autism.
It will take place Friday, October 13th and Saturday, October 14th at The Tack Room Tavern in Indio, CA.
The concert will celebrate the 10 year milestone of the event, which is special to the members of BLASTING ECHO, as 3 of them have children with Autism. The concert will once again benefit the Lumpy's Foundation for Autism. This foundation helps families with Autistic children get vital therapies they need by covering most of the costs of those therapies.
More information on the event, the performers, etc. will be released soon.To read more about it, go to www.concertforautism.com